Last Updated on April 11, 2022 by Guillermina
Are you out of crushed red peppers and need to find crushed red pepper flakes substitute? Well, you are in luck! As a lover of crushed red pepper flakes, I understand how frustrating it can be to be suddenly out and looking for a quick and temporary replacement.
If you can' go to the store right away, don't worry! There are various seasonings that work as a crushed red pepper flakes substitute. You will likely not even notice a difference between your recipe with or without it. Listed below we will discuss a substitute for red pepper flakes.
What Are Crushed Red Pepper Flakes
What exactly are crushed red pepper flakes? These flakes are easy to make and a staple in a lot of Mexican and Mexican-American cooking. They are flakes from red peppers that are made with dried and hot chili peppers. The pepper mix depends on the exact seasoning you choose.
The heat and flavor stay in the flakes as a result of cooking and preserving the peppers. You can do this at home, surprisingly, in just a few steps! These steps in detail, with more information, are detailed below.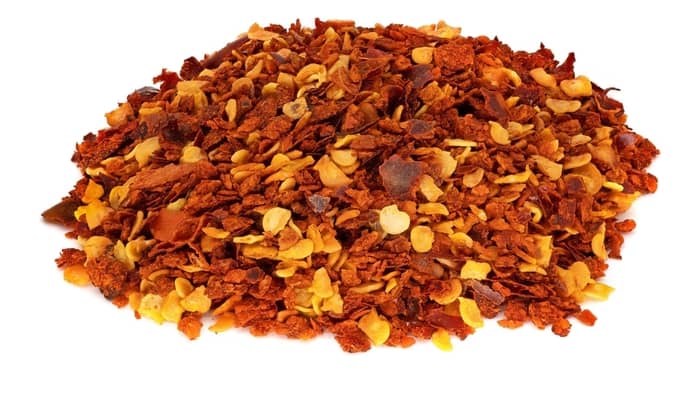 How To Make Red Pepper Flakes
Before looking for a crushed red pepper flakes substitute, why not make your own at home? If you have long and hot red chili peppers, which are just over ripened jalapeno peppers, you can make your own flakes in just a few hours. Keep in mind that the process does take time and patience, but you will have a homemade mix!
The best part about making your own red pepper flakes instead of looking for an alternative to red pepper flakes is that you can make it your own. If you want to use different pepper varieties like serrano or cayenne peppers, you can! The sky is the limit!
You will start by peeling the peppers, skinning them, and pre-heating the oven. Take out the pepper seeds if you do not want them in the mix and the pit. Bake the peppers until they are almost flaky and crunchy. In a plastic bag, when the peppers are cool, crush them into flakes and store in an airtight container!
Looking For A Crushed Red Pepper Flakes Substitute
You won't have to look long when looking for a crushed red pepper flakes substitute, they are everywhere! As long as the substitute is a deep and vibrant red with delicious flavors, it works! You have lots of options including a non-spicy substitute for red pepper flakes.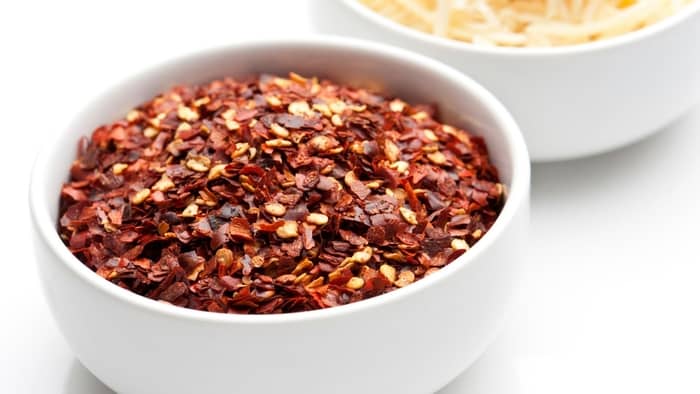 1. Chili Powder
Chili powder is very similar to crushed red pepper flakes, except that instead of flakes, it is in a small and ground up powder. Personally, whenever I can, I like to use chili powder instead of the flakes. While the flakes do add texture, the chili powder has more flavor and color!
If you are making a stew or marinade for example, and want a vivid and deep red color, this chili powder will do the trick! It does have a slight kick though, so keep that in mind when choosing.
2. Paprika
When looking for a non spicy substitute for red pepper flakes, you should feast your eyes and your attention of Paprika! This delicious spike is thousands of years old and used to be worth gold before it was massively produced and exported.
It is not spicy, but has a flavor that works well as a crushed red pepper flakes substitute. If you do use this, you will need to add more then one tablespoon to your food for the flavor. Paprika is a culinary wonder that everyone should have in their cabinets! It adds color and a smooth flavor to food.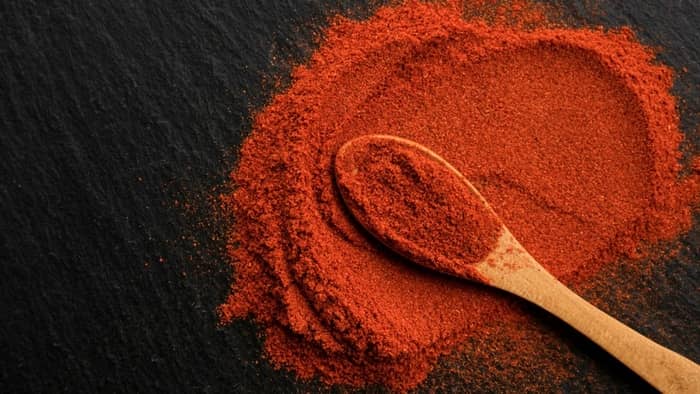 3. Chipotle Powder
What about chipotle powder? Did you know that you can use chipotle powder as a crushed red pepper flakes substitute? This is wonderful those of us who love chipotle sauce! This gives out food a kick, but can change the color of the dish.
4. Ground Cayenne Pepper
Another affordable and delicious option is using ground cayenne pepper as a crushed red pepper flakes substitute. This is a spicy alternative that works well for those of us who like to feel heat and intensity as we eat out food. Although the flavor is different compared to red hot chili pepper flakes, it is still delicious.
Ground cayenne pepper is not easy to find everywhere though. If you would like to search, I recommend looking specifically in a Latin American grocery store or that section if your own store. The red coloring also adds more flavor to your exciting and colorful dish!
5. Red Chili Hot Sauce
Sometimes, we do not have the powders we want, but do have a large display of delicious red chili hot sauces to choose from. If you cannot find a powder crushed red pepper flakes substitute, then don't worry, you can use a liquid one! Hot sauces have many flavors that work well with meat, tortilla, and rice combinations.
You can even use a liquid hot sauce as a crushed red pepper flakes substitute when making a marinade. Be careful how much hot sauce you use though as just a few drops can give your food lots of flavor and packed heat!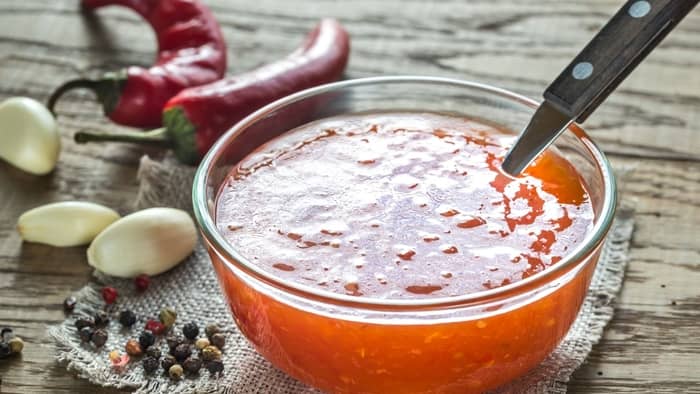 Conclusion
All in all, it is not the end of the world if you do not have crushed red pepper flakes in your cabinet. Don't worry, you can find a crushed red pepper flakes substitute easily with just a few steps and a clear mind. There are many powder seasonings to choose from that are similar in color, heat, and flavor!
However, if you do not want to use a spicy seasoning as a substitute, you don't have to! Paprika does wonders of adding flavor and spice, while also being mild compared to cayenne pepper and hot sauce as a crushed red pepper flakes substitute.
What do you think about the crushed red pepper flakes substitute? Have you learned anything new? Share this blog around with friends and family interested in learning an alternative to red pepper flakes.
FAQs
Is paprika a substitute for red pepper flakes?
Yes! Although Paprika does not have the kick that red pepper flakes does, it makes a perfect substitute since it is frequently used in Mexican cuisine and matches the vibrant red color.
Nixza is a passionate chef who loves to cook Mexican food. She has been cooking since a young age and has developed a deep understanding of the flavors and techniques of Mexican cuisine. She strives to bring the flavors of Mexico to life in every dish she creates. Nixza loves to experiment in the kitchen and is always looking for new recipes to add to her repertoire. Whether it's a traditional dish or something more modern and inventive, Nixza loves to share her passion for Mexican cuisine with friends and family. Her delicious creations have earned her a loyal following of admirers, who enjoy her unique and flavorful dishes. Nixza is passionate about making sure her food is both delicious and healthy, and she takes great pride in the quality of her recipes.