Last Updated on December 5, 2022 by Cristina
Today, we're going to be looking at how to make baked chicken with adobo seasoning. It's one of the tastiest dishes, but above all else, it's super easy to make. If you're looking for a delicious mid week meal that'll be ready in no time, and that all the family will enjoy – then look no further! Adobo seasoning has become increasingly popular, and it's paired perfectly with baked chicken. But how do you go about making baked chicken with adobo seasoning? Let's take a closer look.
What Is Baked Adobo Chicken?
Baked adobo chicken is exactly as it sounds! It's chicken that has been baked in the oven, while being coated with adobo seasoning. It's tender, juicy and absolutely bursting with flavor. The best part about this dish is how incredibly easy it is; meaning it's perfect for a midweek meal, which will quickly become a family favorite.
What Is Adobo?
You'll likely already be familiar with adobo seasoning. Most people know adobo seasoning as an all purpose dry spice blend. It's most commonly used in Mexican and Filipino dishes. While the texture of the seasoning is usually fine, it can also be coarse too.
The blend is usually made from a range of dry spices, such as onion powder, oregano, turmeric, salt and black pepper. However, nowadays, there's such a huge selection of spices, that the recipe is open to interpretation. While you can buy adobo seasoning in most grocery stores, many people choose to make their own with their own choice of spices.
Ingredients In Adobo Seasoning
As we've seen already, the ingredients in adobo seasoning can vary depending on the manufacturer, or the recipe you're following. We'll be taking a look at a recipe later in this post which contains the following ingredients:
salt
black pepper
paprika
oregano
onion powder
cumin
garlic powder
chili powder
How Do You Use Adobo Seasoning?
As adobo seasoning is typically dry, all you need to do is rub the seasoning into your chicken. It's best to brush the meat with oil beforehand so that the seasoning sticks well to the chicken. If you're using a wet adobo seasoning, such as adobo Mojado or Mexican adobo, you can marinate your chicken in a sealed container in the refrigerator overnight to ensure maximum flavor.
Can You Bake Adobo? – Baked Chicken With Adobo Seasoning
Absolutely. When you bake adobo seasoning on dishes, it makes the dish extra flavorful, and requires very little work whatsoever. Adobo seasoning is one of the easiest seasonings to work with, and whether you're roasting, baking or frying, it's super easy to use.
Read more about The Tastiest Authentic Chicken Empanada Recipe
How Do You Marinate Chicken In Adobo?
If you're using wet adobo seasoning as opposed to dry, just place your chicken into a Ziplock bag, alongside the seasoning. Ensure the chicken is coated in the seasoning and leave in the refrigerator for at least an hour; however, overnight is ideal. Once ready to cook, remove the chicken from the bag and cook as you usually would.
What Does Adobo Seasoning Taste Like?
Depending which ingredients you use, adobo seasoning can taste slightly different every time you make it! However, the most common words to describe this dish are tangy, salty and aromatic. Adobo seasoning is full of complex flavors. It's very versatile and can be used in many dishes such as meat, fish, vegetables and more.
Goya Adobo with Cumin 16.5 OZ(Pack of 2)
Baked Chicken with Adobo Seasoning Recipe
This dish is made in just 30 minutes and only requires 3 ingredients. Let's take a closer look.
Ingredients
5lb of chicken thighs (skin on)
2 tbsp of adobo seasoning (store bought or homemade)
1 tbsp of olive oil
Recipe – Baked Chicken With Adobo Seasoning
Step 1: Prepare
Gather the ingredients you need and preheat your oven to 425F. Also, get a baking sheet and place a rack onto it.
Step 2: Season The Chicken
With the skin side of the chicken facing down, place the chicken onto the rack. Sprinkle seasoning over the top of each thigh. Now turn each thigh over and brush the skin with oil. Once coated in oil, add more seasoning. (You'll only need oil on the skin side of the chicken)
Step 3: Bake The Chicken
Place the chicken into the center of your preheated oven. This should take around 30 minutes. Once cooked, the juices of the chicken should run clear and the internal temperature of the chicken should be at least 165 degrees before removing. Serve and enjoy!
Check Out The Most Delicious Authentic Chori Pollo Recipe
Adobo Seasoning Recipe
If you want to make your own adobo seasoning, it's super easy! This recipe is inspired by one from All Recipes. Let's take a closer look.
Ingredients
2 tbsp of salt
2 tsp of black pepper
1 tbsp of paprika
1 1/2 tsp of onion powder
1 1/2 tsp of oregano
1 1/2 tsp of cumin
1 tsp of chili powder
1 tsp of garlic powder
Recipe
Add the salt, black pepper, paprika, onion powder, oregano, cumin, chili powder and garlic powder to a bowl. Mix well until it forms a dry spice blend. Now place the blend into a sealed jar, or airtight container. Leave the seasoning in a cool, dry place for best results. Enjoy!
Conclusion – Baked Chicken With Adobo Seasoning
I hope this post has helped you to become more familiar with how to make baked chicken with adobo seasoning. Adobo seasoning is one of the most versatile seasonings you can use on everyday dishes and it just so happens to be one of the tastiest too! Alongside baked chicken, do you have any other favorite dishes to make using adobo chicken? I would love to know!
Do you have any tips of tricks when it comes to making baked chicken with adobo seasoning? If so, please feel free to let me know in the comments below. Sharing is caring!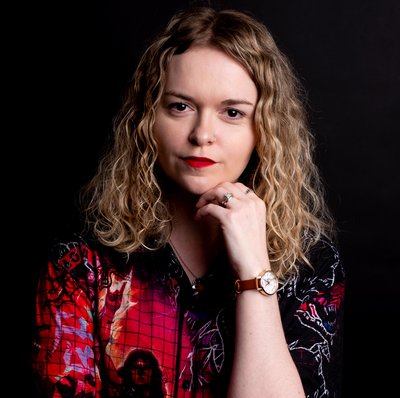 Hi, my name's Zoë. I'm 28 years old and live in London, UK. I work full time as a freelance writer and critic for West End theatre. Writing has been a passion of mine for as long as I can remember. I spend most of my free time at the theatre, or at conventions. I'm married to the love of my life, and live in a small apartment with my fur baby, Lillie. I run two of my own blogs: No Safer Place and Stage to Page: both of which have won awards. I also have a YouTube channel where I talk about all things stagey.