Last Updated on March 6, 2022 by Guillermina
Shredded beef is a Mexican delicacy, which is why we will be learning how to make carne deshebrada in this post. Who doesn't love a tasty, tender, and sweetmeat? This authentic Mexican style of food is a favorite in Northern parts of Mexico, close to the borders between Mexico and the U.S.
The best part about cooking this delicious beef is the smell! It takes hours to cook slowly and the smell gathers and drifts throughout your home.
What Is Carne Deshebrada?
Carne deshebrada is a style of meat that is shredded. Carne is the Spanish word for meat, more specifically beef. Deshebrada is another word for shredded in Spanish. It is a common style of beef that is found in various authentic Mexican food dishes!
This dish has been around for hundreds of years! Although there is not a timeline or an exact date that states when the first carne deshebrada was made, we know it has to be around the 1500s. Before the Spanish arrived in Mexico and Latin America there were no common cattle like cows, chickens, and pigs.
This dish of food is often enjoyed in Mexico by everyone. Since the meat is cheap to buy because there are many beef cuts that work well in carne deshebrada, a lot of people and restaurants cook this style of meat.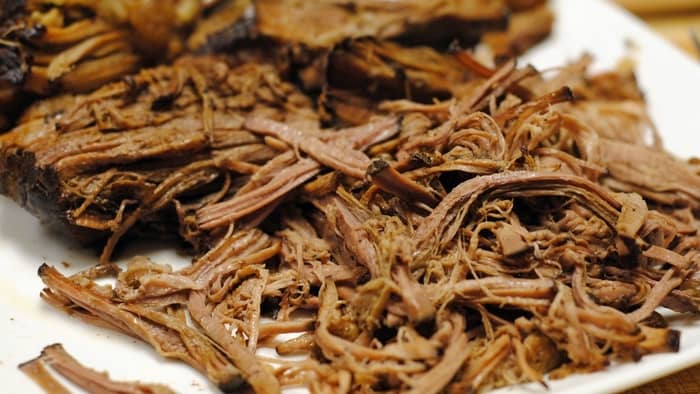 What Cuts Of Meat Are Used For Carne Deshebrada?
There are many cuts that can be used to make carne deshebrada. However, the most common cut of meat that we can use is chuck roast. Any beef meat that is tender and soaks in flavors and marinades well is perfect for carne deshebrada!
Other forms of meat and beef include brisket and flank beef steak. The meat is tenderized and shredded before it is cooked. Brisket is a delicious barbeque style of meat that is used for cooking various dishes. It soaks in flavors really well! I personally like to use both brisket beef and chuck roast when making this dish.
How To Make Carne Deshebrada At-Home
It is easy to figure out how to make carne deshebrada at home. The only thing that you should focus on when it comes to how to make carne deshebrada is the marinade and seasonings. The most common ways to make carne deshebrada include a crockpot, over a fire, in the oven, or on top of the stove.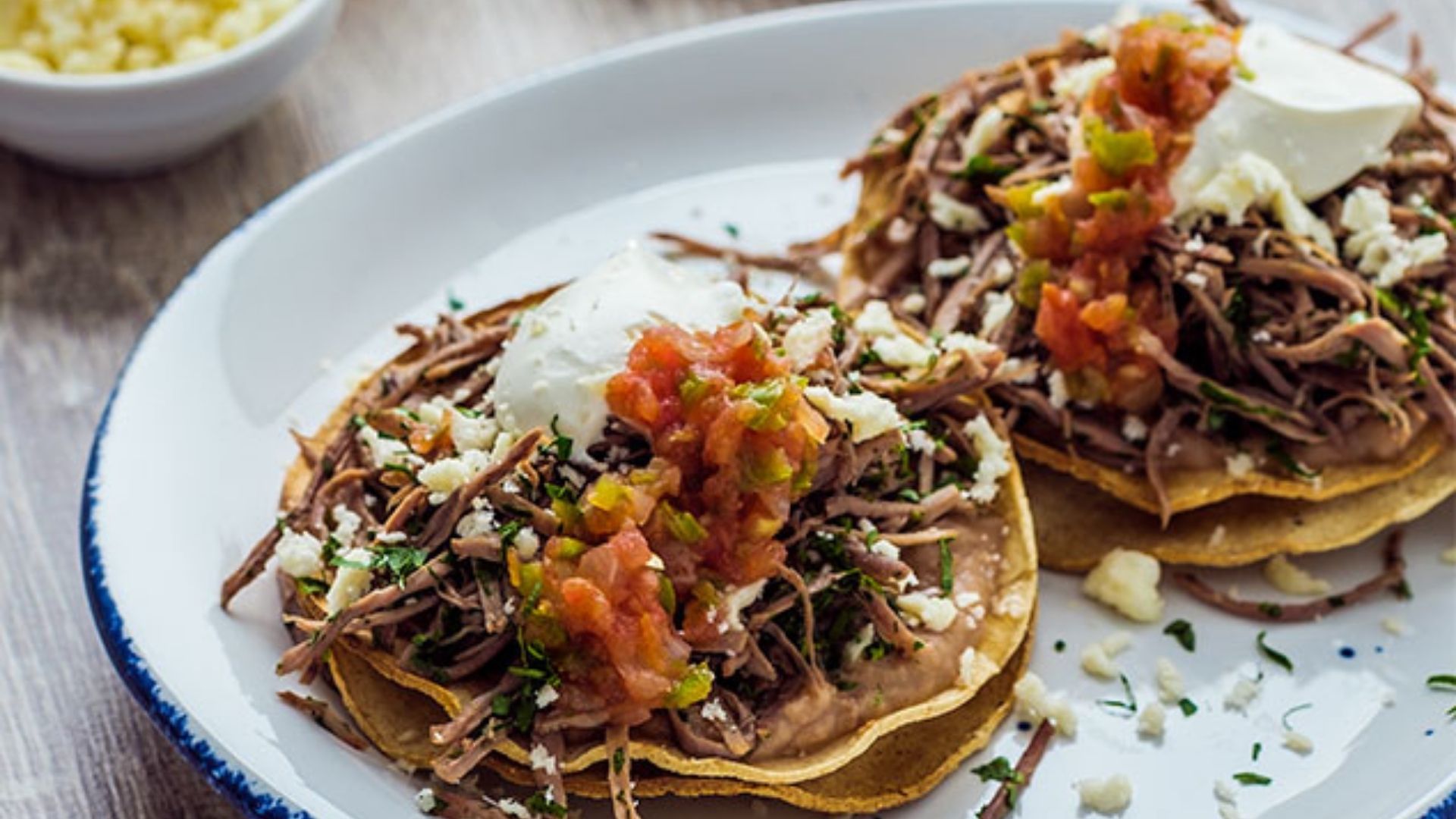 1. Slow Cooker/Crock Pot
Slow cookers are popular when it comes to how to make carne deshebrada at home. These neat devices can slowly cook the shredded beef on low heat for hours safely. Have things to do? Simply place the ingredients in the crockpot along with the meat. If you prefer, you can leave the large chuck of meat without shredding.
It is best, however, to marinate the meat first. Cut large slices into the meat and add onions, a sofrito base, and seasonings into the slices. Massage the flavors and new ingredients into the meat. Then, place it in the crockpot or slow cooker for a minimum of six hours.
2. Over a Fire
If you are wondering to yourself, how to make carne deshebrada, you can actually cook this delicious and tender cut of beef outside over a fire! This is a common way to do it when camping and in southern parts of Mexico.
The meat cooks slowly over a smaller fire and in a thick large container. It is best if the large container is made of cast iron.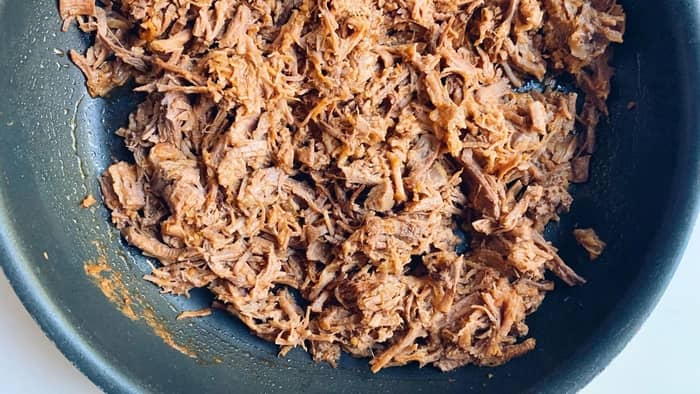 3. Oven
Not everyone has a slow cooker or the opportunity to cook outside, and that is okay! If you can't use a slow cooker, try using the oven! Depending on the thickness of the cut, you will need to increase your oven's internal temperature.
Use a glass container when trying to figure out how to make carne deshebrada. The glass container traps inside heat and cooks the meat faster. Marinate the meat and massage the seasonings and marinade inside of the small cuts.
Leave this dish in the oven for a minimum of 5 hours on a low temperature. Always cover your beef cut with aluminum foil so the outer layer does not accidentally cook too fast.
4. Stovetop
If you want a quicker way of how to make carne deshebrada, you can cook on top of your stove instead of inside the oven. You will need to marinade the meat the same way you have for the other styles of cooking. Afterwards, simply place it in a large pan with a cover.
Don't let any steam out while cooking this dish! The hot steam and air provide a consistent temperature to warm and cook the beef. It does cook faster though on the stovetop and it is harder to maintain the stovetop at the same temperature. You will need to keep a close eye on the thermometer.
What Dishes Use Carne Deshebrada?
After you have figured out how to make carne deshebrada, you will need to choose a recipe or dish to pair with this delicious and tender meat. There are a lot of dishes that you can use carne deshebrada in, including tostadas and tacos.
Most of the time, I like to pair this delicious meat with hot salsa. I like a kick of spice, but if you prefer more of a savory taste you can grill mild peppers like poblano peppers and add lime and tomatillos.
Conclusion
Did you learn anything new about how to make carne deshebrada? It is important to cook this delicious dish slowly. The slower you cook this cut of beef, the more tender and flavorful the meat will be. For instance, the shredded meat works well in a deshebrada taco, which is a shredded meat taco.
On top of the meat, you can add any salsas and toppings. It is up to you to get creative! Let us know in the comments below how you feel about this recipe! Did we miss anything? Also, share this recipe with friends and family interested in learning how to make carne deshebrada.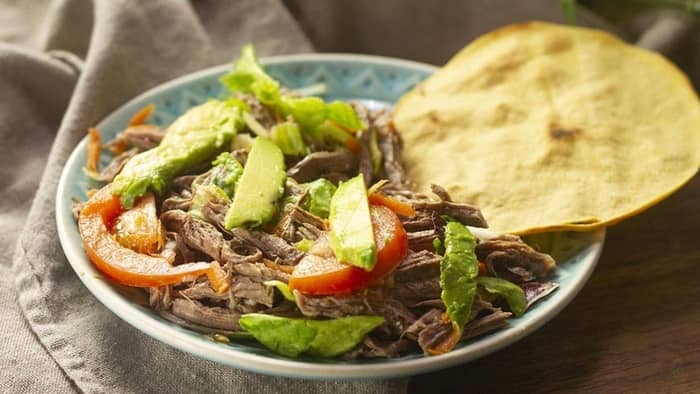 FAQs
What cut of meat is used for carne deshebrada?
Carne Deshebrada is beef. The cutting of beef depends on your own preferences. Some people choose to use beef brisket, while others chuck roast.
What beef is best for shredding?
The best beef for shredding is boneless chuck roast. This meat is naturally tender and does not take long to shred, especially when cooked in a pressure cooker over time.
What is Taco Deshebrada?
Taco Deshebrada are shredded braised beef tacos! These corn tortilla tacos are loaded with a shredded beef that is slowly cooked and marinated in savory spices and seasonings.
What is Deshebrar?
Carne para Deshebrar is a Spanish phrase that refers to beef or meat that is to be shredded.
Nixza is a passionate chef who loves to cook Mexican food. She has been cooking since a young age and has developed a deep understanding of the flavors and techniques of Mexican cuisine. She strives to bring the flavors of Mexico to life in every dish she creates. Nixza loves to experiment in the kitchen and is always looking for new recipes to add to her repertoire. Whether it's a traditional dish or something more modern and inventive, Nixza loves to share her passion for Mexican cuisine with friends and family. Her delicious creations have earned her a loyal following of admirers, who enjoy her unique and flavorful dishes. Nixza is passionate about making sure her food is both delicious and healthy, and she takes great pride in the quality of her recipes.