Last Updated on March 6, 2022 by Guillermina
With just a few household ingredients, you can make a delicious meal and learn how to make Dominican oatmeal. Throughout this easy and quick recipe, you will learn tips and tricks to making a delicious Dominican oatmeal with sweet cinnamon.
When I think of Dominican oatmeal, I think of warm memories and childhood! This is a comfort food that deliciously warms up your insides and can help you start your day. With only four steps to follow, this recipe is easy for even the most beginner of cooks!
What Is Dominican Oatmeal?
Dominican oatmeal is a popular breakfast item that uses oats, various milks, and spices to create this delicious dish. It is best served warm but can be eaten cold. Although oatmeal is served everywhere in the world, this Dominican-style oatmeal is unique!
Avena caliente is another name for this Dominican oatmeal. Avena is the Spanish work for oatmeal, while caliente means hot in Spanish. It is also important to know that Avena, or oatmeal, is not just a Dominican breakfast item. This is a common dish served in many Caribbean and Latin American countries.
This oatmeal dish only takes about fifteen minutes to complete from the start. It is a great thing to learn how to make Dominican oatmeal because of its many health benefits and flavors. Although cinnamon is commonly used in this delicious oatmeal and breakfast item, you can also add other spices and fruits!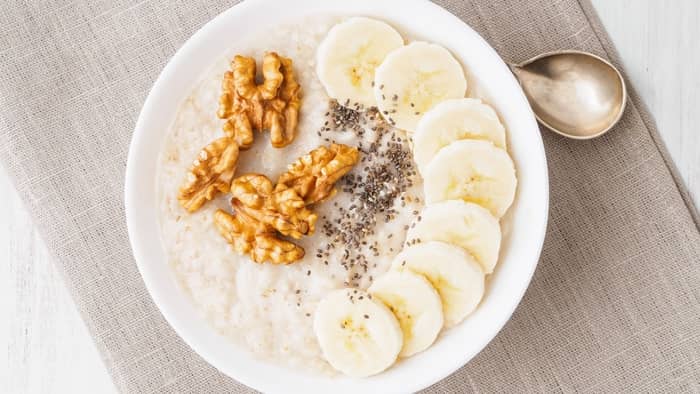 The Health Benefits Of Eating Dominican Style Oatmeal
What are the health benefits of figuring out how to make Dominican oatmeal and eating it? Oatmeal is made from oats, which is a healthy and powerful grain. Eating oatmeal on a regular basis can lower your blood sugar levels. This is because oats have natural sugars that are easy to digest and consume!
Not only can you lower your blood sugar while learning how to make Dominican oatmeal, but it also decreases your chances of developing high cholesterol. From what scientists know, oatmeal and grains like oats are a healthy heart and brain food!
However, just like with anything, you do need to eat this meal in moderation to reap the health benefits. While oatmeal is delicious and comes with health benefits, you can't eat it every day with high amounts of sugar and toppings.
What You Will Need For How To Make Dominican Oatmeal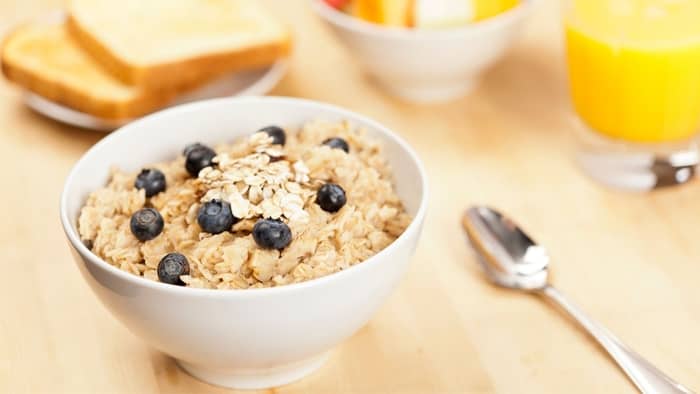 Ingredients
2 cups of dry oats
8pz can of evaporated milk
2 cup of whole milk
3 cinnamon sticks
2 tablespoons brown sugar
1 tsp. of ground cinnamon
1 pinch salt
Lemon zest
2 teaspoon of vanilla extract
Equipment
Mixing Spoon
Large Saucer
Measuring Cups
Stovetop
Step By Step Instructions For How To Make Dominican Oatmeal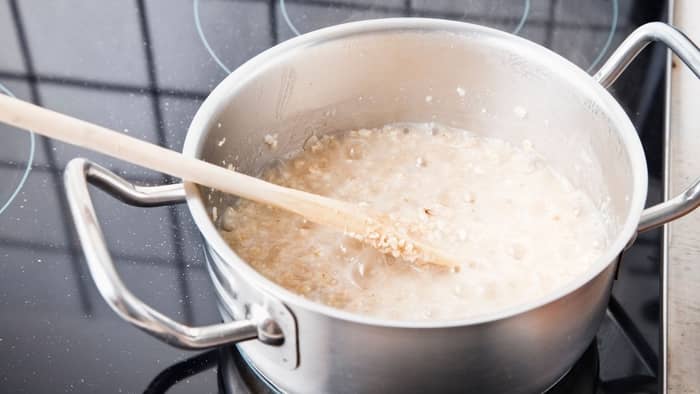 Step 1:  Soak and Clean the Oats
The first step in the process on how to make Dominican oatmeal is soak and clean the oats. You can start this by soaking the oats in water for a minimum of ten minutes. This is an important part of the step because the oats need to be tender and light enough to cook thoroughly.
Also, oats are stored in containers for years. Sometimes you can't know when or how long the oats have been in storage. It is good to clean the dust and debris off of the oats before cooking them with the rest of your ingredients.
Step 2: Simmer Milk and Liquid Ingredients
The second step on how to make Dominican oatmeal is to simmer the milk and the rest of the liquid ingredients in a large saucer. It should be deep enough that you can pour the milk and the ingredients while having enough space so it does not foam and spillover.
The milk should simmer first and mix with the vanilla extract and the lemon zest.
Step 3: Add the Cinnamon Sticks
The third step in how to make Dominican oatmeal is to add the cinnamon sticks and the rest of the ingredients, not including the oatmeal. You should let it warm up and simmer for about ten minutes. The flavors should blend together.
When it is time to serve the meal, take the cinnamon sticks out. Stir during this step so there is not a clear thin film that glazes over the milk.
Step 4: Stir and Cook the Oatmeal
The fourth step in the process on how to make Dominican oatmeal is to stir in the oatmeal slowly. Once you stir in the oatmeal and mix it together, add the lid on top. Place the stovetop level to a low to medium temperature and simmer for about 20 minutes.
during this step on how to make Dominican oatmeal, it is important to stir so that the oatmeal and cinnamon sticks don't get stuck to the bottom of the pan.
Tips and Tricks on How to Make Dominican Oatmeal
Although the recipe is easy to follow and only includes about four steps, there are a few things that you can do to make this dish perfect! One trick is to prepare the oats overnight. While it is tempting to leave the oats to soak for the last minute, if you soak them overnight, they are done faster.
It also will keep the oats tender and soft. Another trick is to make them overnight. Since the ingredients do not need to be cooked in order to be safe for consumption, you can add the ingredients in a glass mason jar. Tighten the lid of the jar and let the mixture sit in the fridge for up to a week.
Servings and Preparation Time
| | | |
| --- | --- | --- |
| Cook Time | Preparation Time | Serving Size |
| 15 Minutes | 20 Minutes | 6 People |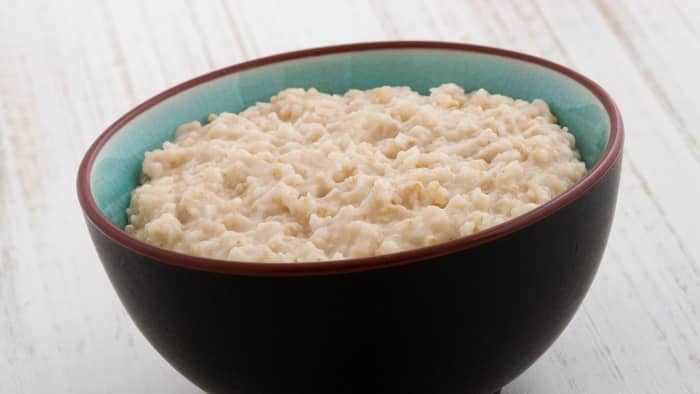 All in all, it is relatively easy to figure out how to make Dominican oatmeal! The sweetness of this oatmeal works great with the spices and the texture of the oats! It is a sweet breakfast item that is quick to make and warms your heart.
What do you think about this recipe? If you learned something new, let us know your thoughts down below! Also, share this recipe so others can also learn how to make Dominican oatmeal!
FAQs
How do you make edible oatmeal?
The best way to make edible oatmeal from scratch is by using rolled oats. These raw oats are delicious and need to be boiled and simmered with various milks, seasonings, spices, ad sugar.
How do you make oatmeal tasty?
To make oatmeal tasty, you will need to add spices and flavors that you like! Taste is completely in the eye of the beholder. We all have our own likes and dislikes.
Nixza is a passionate chef who loves to cook Mexican food. She has been cooking since a young age and has developed a deep understanding of the flavors and techniques of Mexican cuisine. She strives to bring the flavors of Mexico to life in every dish she creates. Nixza loves to experiment in the kitchen and is always looking for new recipes to add to her repertoire. Whether it's a traditional dish or something more modern and inventive, Nixza loves to share her passion for Mexican cuisine with friends and family. Her delicious creations have earned her a loyal following of admirers, who enjoy her unique and flavorful dishes. Nixza is passionate about making sure her food is both delicious and healthy, and she takes great pride in the quality of her recipes.