Last Updated on October 15, 2022 by Griselda M.
If your interest is piqued by How to Make Duros from Scratch then it is likely you have taken a bite of these delicious duros and enjoyed them a lot! They are favorites in many households because of how easy they are to make and enjoy.
This recipe/article is easy to follow along for beginners interested in making this delicious and fan-favorite Mexican snack. It is similar to what we think of as chips, however, it is made with spices and seasonings that kick it! After this blog, you will have options on how to make duros from scratch.
What Are Duros?
First, we should understand what duros are exactly. From what we know, duros are also known as chicharrones de harina. They are delicious snack items often found in Mexican grocery stores. I like to make them at home for my friends and family because they are so easy to make!
Although they are usually made from scratch or a pasta known as duros that looks and feels like a wheel, all you need to do is warm them up for them to crisp! Sometimes, they are deep-fried, microwaved, or toasted! The cooking process is very similar to how you would make fry pasta to make a fried snack.
Although pasta is easy to fry, this alone does not make it a duro. Instead, you also need to add a variety of seasonings and flavors. This unique seasoning is delicious and an absolute favorite! You can find packs of raw duros in Latin American sections of grocery stores.
Why Are Duros So Popular in Latin America?
It is so surprising just how popular these delicious snacks are! Although you can make them from scratch in less than 5 to 10 minutes, you can also buy them bagged. However, when you make them from scratch, they are easier to enjoy because you can add whatever seasoning and sauce you would like!
The history behind these snacks is often debated. There is technically not one creator, but many! However, these snacks have been widely produced since the 1990s and sold in dozens of countries. Some legends state that duros were made by a street vendor in Mexico, where the invention took off!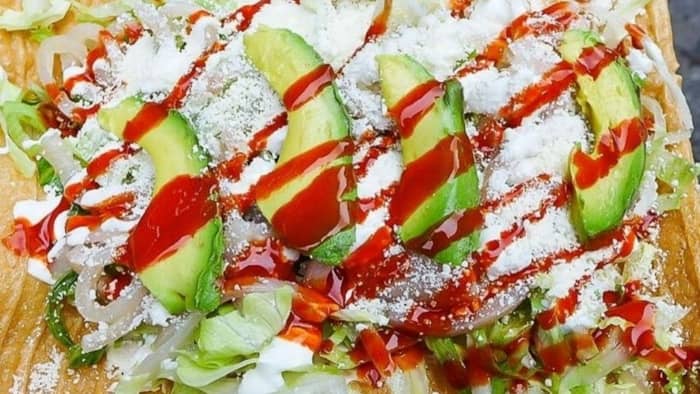 How To Make Duros From Scratch in 4 Different Ways
There are way more than four ways to make these delicious duros from scratch. That being said, the most common four ways are listed below with a few tips and tricks that can make them easier to cook and enjoy!
Option 1: Deep Fryer
The most common solution how to make duros from scratch is using a deep fryer. Although you can also use a skillet filled with vegetable or canola oil, this is not usually a preferred method as you have to continuously flip the delicious hard pasta.
Instead, it is better to use a deep fryer. For those of us that live in small spaces like apartments, you can easily purchase and store a small mini deep fryer. These small appliances work by heating the oil. In a small basket, pour the Mexican hard pasta duros.
These are small wheels that will fry almost immediately in hot oil. Drop the basket into the hot oil and watch for about a minute or two. Keep checking so that their duros do not burn!
Ovente Electric Oil Deep Fryer 0.9 Liter with Stainless Steel Basket and Temperature Control
Option 2: Air Fryer
When you are looking into how to make duros from scratch, you won't have to wonder anymore! Not all of us can handle using heavy oil as it causes digestive problems. Since this is the case, we are lucky to have air fryers that can help us eliminate the oil, while also making this delicious duros treat crispy and possible.
Air fryers usually have a basket where you can add the pasta duros. If this is the case, make sure to add a handful of delicious pasta duros to the basket. when looking into how to make duros from scratch in an air fryer, it is also important to set the appliance to the right setting.
It is best to allow the pasta duros to warm and cook for about 5 to 10 minutes. I recommend taking the basket out every three minutes and shaking the components so that they flip and crisp evenly.
Option 3: Microwave
Don't want to use a heavy appliance or make a mess when learning how to make duros from scratch? I completely understand and love that you can make these delicious and quick-cooking snacks in the microwave!
Unlike the deep fryer or skillet idea, you do not need to add oil or any kind of substance. Instead, on a clean and dry plate, spread the pasta duros. Try to make sure that these pasta duros do not touch each other. If they do, they can stick together once they cook and start to 'puff up.
Option 4: Oven
If you like using your oven, then you are in for a pleasant surprise when learning how to make duros from scratch. You can use your oven to toast and cook the duros. While you can eat the pasta duros without any oil or cooking, this process does give it flakiness that is hard to resist.
In the oven, spray a baking pan, and at 375 degrees Fahrenheit bake for about 5 to 10 minutes before flipping. It is important to cook both sides thoroughly.
Conclusion
Once you learn How to Make Duros from Scratch you won't want to go back and honestly, I don't blame you! It is so surprising how easy it is to make these delicious wheel-shaped snacks. They are very popular because of how thin and crispy they are.
Don't want to use a lot of oil? No worries, you can even microwave and air fry these crunchy snacks. Following the recipe and informational post above will allow you to have options when you make duros from scratch! Did you learn anything new about how to make duros from scratch? Let us know in the comments below!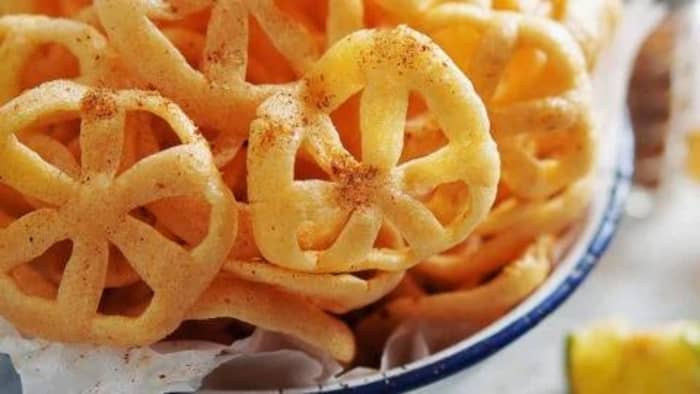 FAQs
Are duros and pasta the same?
Although duros and pasta look very similar, they are not the same! That being said, you can make a version of duros with hot oil and dry pasta.
Can you put duros in an air fryer?
Yes! You can put duros in an air fryer so that the texture becomes even crunchier. However, I do recommend at least adding a small teaspoon of olive oil.
What is duros pasta made of?
Duros pasta is made out of puffed wheat and other seasonings.
How do you make duros in the microwave?
Making duros in the microwave is surprisingly easy. First, make sure that they do not touch on a plate. Spread the pasta dried versions on a clean plate. Then, you will need to microwave them for about twenty seconds.
Nixza is a passionate chef who loves to cook Mexican food. She has been cooking since a young age and has developed a deep understanding of the flavors and techniques of Mexican cuisine. She strives to bring the flavors of Mexico to life in every dish she creates. Nixza loves to experiment in the kitchen and is always looking for new recipes to add to her repertoire. Whether it's a traditional dish or something more modern and inventive, Nixza loves to share her passion for Mexican cuisine with friends and family. Her delicious creations have earned her a loyal following of admirers, who enjoy her unique and flavorful dishes. Nixza is passionate about making sure her food is both delicious and healthy, and she takes great pride in the quality of her recipes.