Last Updated on December 5, 2022 by Cristina
Today, we're going to be taking a look at the best vegan pinto bean soup recipes. In more recent years, the vegan diet has become increasingly popular. With many people trying to find ways to help the planet, veganism is one of the best choices you can make. While it's becoming easier to source vegan meals, nothing beats a homemade meal; especially with fall and winter fast approaching. So which are the best vegan pinto bean soup recipes available? Let's take a closer look.
What Are Pinto Beans?
You'll likely already be familiar with pinto beans, or you may know them by their Spanish name, which is frijoles pintos. The name translates simply to "painted bean". This bean is a common bean and is actually one of the most popular beans in the US and Mexico. You can eat them in a variety of ways, including whole or refried. Pinto beans are seen as a healthy food and a great addition to your diet.
Ingredients In Pinto Bean Soup
The ingredients in pinto bean soup can vary depending on which recipe you're following, or which manufacturer you're buying from. However, our favorite recipe (which we'll be looking at later) contains the following ingredients:
olive oil
onion
fire roasted tomatoes
garlic cloves
carrots
potato
oregano
dried cumin
paprika
red pepper flakes
bay leaves
vegetable broth
salt
pepper
pinto beans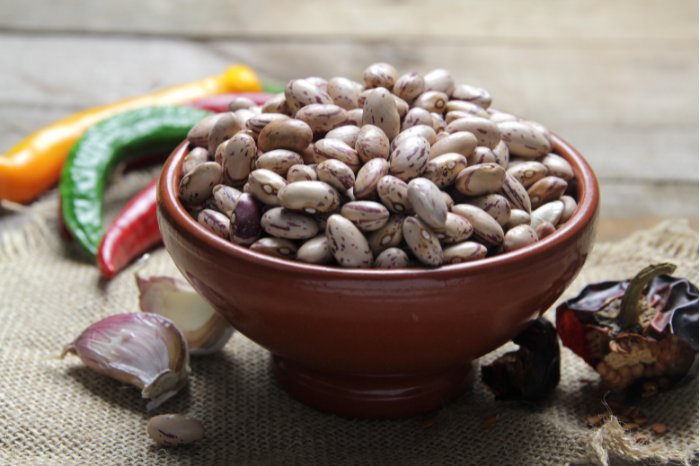 Nutritional Information Of Pinto Bean Soup
You may be curious as to the nutritional information of pinto bean soup. Each average serving of pinto bean soup contains the following:
Calories: 210
Fat: 3g
Carbohydrates: 15g
Fiber: 9g
Sugar: 5g
Protein: 9g
How Do You Make Vegan Pinto Beans?
Pinto beans are naturally vegan, so you don't have to do anything! All beans are suitable for consuming when following a plant-based diet. Not only that, but they are a great source of protein and are very versatile. You can use them in a variety of dishes, such as tacos, soups, or even baked potatoes.
Take Out Time to Also Read:
Can You Eat Pinto Beans On A Plant-Based Diet?
Absolutely! In fact, we encourage you to add pinto beans to your diet if it's plant-based. They're a good source of protein and are extremely nutritious. All beans are suitable for a vegan diet, and are delicious too!
What Vegetable Goes With Pinto Beans?
There are many vegetables that work well with pinto beans. However, my favorite will always be potatoes. The combination of potatoes and pinto beans is absolutely delicious! If you're feeling more adventurous with your cooking, vegetables like okra and turnip are also good options.
Are Chipotle's Pinto Beans Vegan?
If you're following a vegan diet, we have some good news for you – their pinto beans are completely vegan! In fact, Chipotle state that all of their beans, rice, chips, tortillas, veggies, guac and salsas are vegan and vegetarian friendly.
Eden Organic Pinto Beans, 15 oz Can (12-Pack), No Salt, Non-GMO, Gluten Free, Vegan, Kosher
Vegan Pinto Bean Soup Recipes: #1
Let's take a look at how to make a delicious vegan pinto bean soup. This recipe is inspired by one from Ela Vegan.
Ingredients
1 tablespoon of olive oil
1 medium diced onion
1 can of fire roasted tomatoes
3 minced garlic cloves
2 diced carrots
1 medium diced potato
1 teaspoon of oregano
1 teaspoon of dried cumin
1 teaspoon of paprika
red pepper flakes (to taste)
2 bay leaves
2 cups of vegetable broth
salt (to taste)
pepper (to taste)
2 cans of pinto beans
Recipe
Step 1: Cook Veggies
Add some oil to a pot and heat over a medium heat. Once hot, add the onions and cook for around 5 minutes. Be sure to stir often. Now add the carrots, potato, tomatoes, garlic, bay leaves and spices. Cook for a further two minutes. At this point, add your vegetable broth to the pot.
Step 2: Simmer – Vegan Pinto Bean Soup Recipes
Once boiling, leave to simmer for around 15 minutes. At this point, add the cans of pinto beans and leave for another 10 minutes. You may need to add water if the mixture is looking a little dry. Once the vegetables are soft, you can remove from heat.
Step 3: Blend
Remove around half of the mixture and place into a blender. Blend until you're happy with the consistency and then pour back into the pot and mix well.
Step 4: Serve
Season with salt and pepper, as well as adding any other spices to your tastes. Pour into a bowl and your soup is ready to serve. Enjoy!
Vegan Pinto Bean Soup Recipes: #2
The next recipe we're looking at is equally delicious. Let's take a closer look.
Ingredients
1 cup of dried pinto beans
1 tablespoon olive oil
1 large onion
1 teaspoon garlic
1 teaspoon rosemary
4 cups water
4 chopped potatoes
2 diced carrots
2 diced tomatoes
salt and pepper (to taste)
Recipe – Vegan Pinto Bean Soup Recipes
Step 1: Soak The Beans
Place beans in cold water and leave to soak for at least a few hours. Rinse and drain when ready to use.
Step 2: Cook The Veggies
Pour oil into a pot. Once hot, add the garlic, rosemary and onions and cook until soft. Now pour in the water and add the beans, carrots, potatoes and tomatoes. Once boiling, reduce heat and leave for around an hour until the vegetables are softened.
Step 3: Blend
Using an immersion blender (or normal blender), blend the soup and then pour back into the pot once it reaches the consistency you require. Season with salt and pepper. Enjoy!
You Might Want to Read these Related Articles:
Conclusion – Vegan Pinto Bean Soup Recipes
I hope this post has given you some of the best ideas for vegan pinto bean soup recipes. The best part about this dish is that not only is it vegan, but it's also super easy to make. You can also adapt these recipes to suit your taste preferences.
Do you have any tips or tricks when it comes to making vegan pinto bean soup? If so, please feel free to let me know in the comments below. Sharing is caring!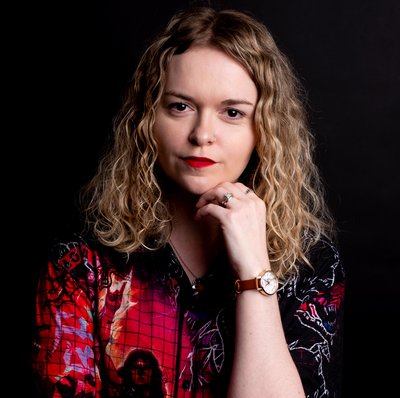 Hi, my name's Zoë. I'm 28 years old and live in London, UK. I work full time as a freelance writer and critic for West End theatre. Writing has been a passion of mine for as long as I can remember. I spend most of my free time at the theatre, or at conventions. I'm married to the love of my life, and live in a small apartment with my fur baby, Lillie. I run two of my own blogs: No Safer Place and Stage to Page: both of which have won awards. I also have a YouTube channel where I talk about all things stagey.